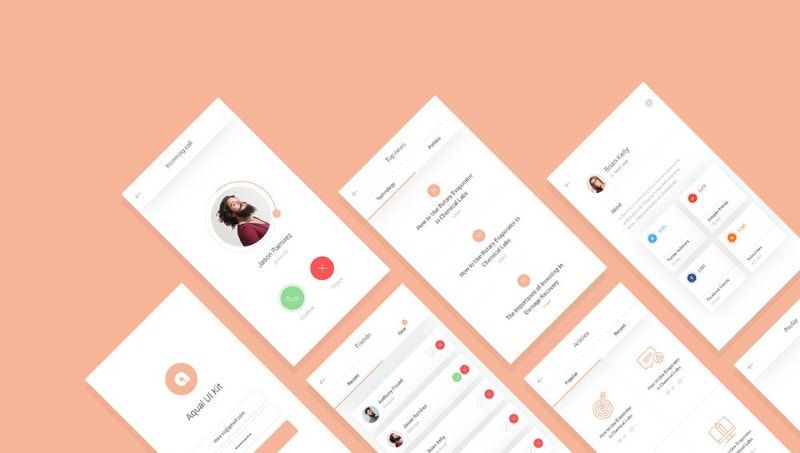 The cost of developing mobile apps is sometimes immeasurable. Although we have planned everything in detail, there is still a lack of budget. But the problem we can solve by using freebies. Freebies we mean here is the mobile app PSD.
Why PSD? Because by using the standard design software, Adobe Photoshop, your development will become more flexible and faster. We will show you that you do not have to bother to design the UI from the beginning, because now you will see some Mobile App PSD templates that are ready to be used for various types of development
If you searching for a template to make a tracking app, this could be helpful to you. FitApp is a 9 screens mobile app PSD template that has a diet feature and a calorie counting.
Clean looking mobile UI for mail application. Faumail comes with high-quality 6 screens.
This nice mobile app template can be your next blogging app.
A mobile app PSD design that can help you to build a traveling app which has a fine place to stay concept.
Pricifer is mobile app PSD template to start a price comparison app. Not just a common price comparison app, this one has a beautiful UI which can attract a user to use it.
Elegant design for your next music player app. Powered by Semas.
Bromo is a free social mobile app template made of 5 screens: Splash Screen, Login, Newsfeed, Friends and Chat. Free PSD designed and released by Faiz Al-Qurni.
Pay bill with Payme. This mobile app PSD is a simple mobile payment design with easy user interaction and good intuitive UX.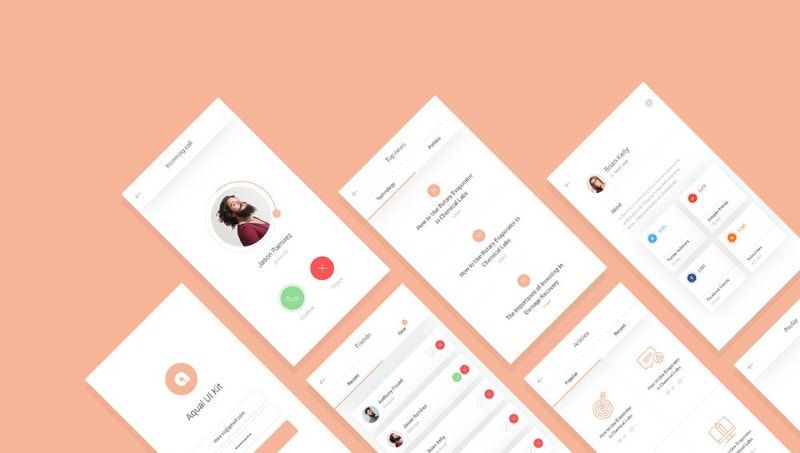 Lead your social networking application now, and get many users with this mobile app design. Aqual provide you a soft and high-quality screens.
Clean fonts and elegant design, that's Coeluso. Include 6 amazing screens to build your next project.
Modern and clear users activity dashboard. That's concepts of Dashy. With it's graphic and statistic data visualization, and some adding features, Dashy can be the next data visualization app.
An easy to customize mobile app PSD template in health relate app. With it's 6 nice screens, iCare will be a stunning template for your next app.
Clean fonts and elegant designs, Eurobet can be a good mobile app template which can help you to make a great app that can get lastest score in your favorite soccer team.
Looks sleek and modern, Just 6ix Weeks is a fitness app bundled in PSD template. Just 6ix Weeks and has fully customizable 6 beautiful screens. Ready to use for your next design project.
Nice mobile app PSD template and good choice for Project Management that looks so modern and professional.
You must try this if you are develop a new app in traveling categories. Because Cityguide has a great 7 layered screens.
Ventas was design for social travel or travel magazine app. This mobile app PSD provide you 6 fully customizable screens and elements.
Find nearest restaurants from your location with your filter. Foodmonkey can be your next foodie Mobile App project.
A beautiful and clean mobile app template in messaging categories. Include more than 5 stunning screens that bundled in .PSD files.
Enjoy your free customizable development with this Tremble UI. This mobile app PSD template was design with high-quality elements.