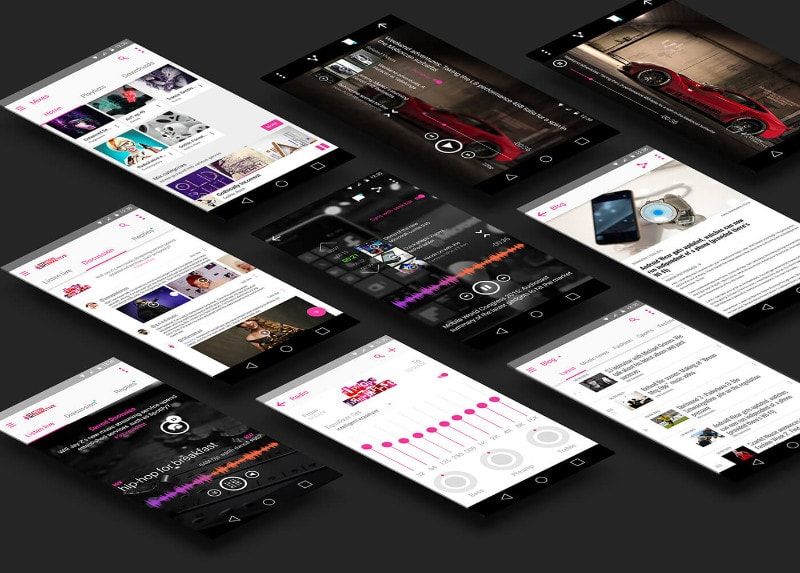 Are you looking for free mocking up for your Amazing Material Design UI Kits website or app in PSD templates? So, we have some handy references for you, all components was ready, packed in PSD format.
Launching a great web or app isn't easy. But now you can more relax. Why? This is the reasons… We have a stunning UI Kit Collection. And a stunning UI Kit is always has a good concept and good detail components. So, when you use these, launch your web or app easily to your client prospects or just a personal portfolio.
If you have an idea to design your own UI Kit, it's good. But you need to check this free UI Kits first. It has rich concept, from simplicity to the complex one. I think, its composition can be your inspirations too.

Now, you can get this cleaning app material UI kit for free. Lead your client prospects in cleaning industry by using this UI kit.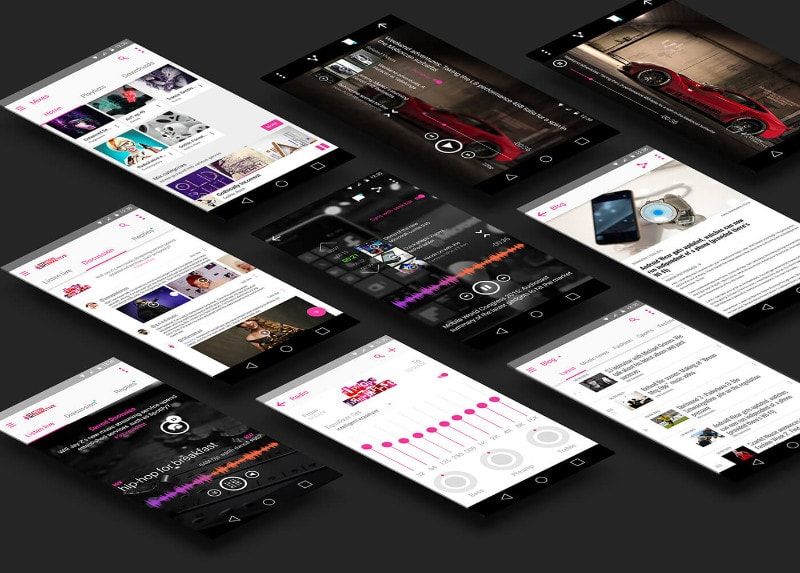 Here it is, Material Design for UI visualization in Android TV, Desktop app, website, and Android Mobile complete set packed in PSD.

MedLabz is material UI Kit which focussed in diagnostic test booking. Designed by Atul Nayyar.

You will like this material UI kit, Bronze. Fully customizable, vector shapes, very clean concepts, and include Google fonts for free.

Everest UI kit is only available for iOS developer. This material UI kit is the cleanest UI kit for logins. All components was made in high quality and free commercial use.

Simple design for your flight and aero needs, very clean and has a great user experience.

Roberts Ozolins is Generous Man in Material UI world. He create this PSD template for contacts UI in Android L version. Free Download

This material UI kit only available for iOS developer. Routes UI kit has 7 categories : online shopping(e-commerce), user profile, traveling, social media, signup&login forms, menu item, walktrough, etc. All components was made in high quality.

Medium collection set of Material UI Kit (based on Google) designed by Jakub Kośla

Fire Social is a material UI kit for social apps. This easy to use and beautiful UI Kit was designed by Vadivel G.

This wonderful free Material UI kit for Android was created by Mitchell Millsaps. Has a good concept for app mockups, packed in PSD.

Tapnews is free material UI kit. It designed for iOS 9 and above. This material UI kit is free for commercial and personal use, so you can customize it whatever you want.

his free Material UI Kit powered by UI Spark team. Edacious is free mobile UI kit with food concept. Edacious has strong sense in many genre food apps. You can use it to your restaurant finder apps, recipe apps, food review apps, food delivery apps, etc.

Flat Mobile App UI is a free simple and clear Material UI Kit for iOS (food oriented apps) designed by Kristijan Binski. This pack include great user experience for food related. All features was made in high quality.

EventPro is ready to use material UI Kit, comes with many layouts and UI elements. Simple and powerful. It has various resolutions for mobile and web apps. EventPro format's is editable PSD, so you can make your own UI designs.

Looking for a stylish mobile material UI Kit? Jok can be your answer, cause JOK has strong concept in clear and trendy UI. JOK comes with more than 90 iOS screen template (optimized) divide by 8 categories, and also has 1000 ready to use UI elements. All is customizable, now, design process will be easy for you.

With 45 screen and 250+ elements, A1 is a freedom and flexible Android UI Kit!

Spool include 6 elegant material UI Kit bundled in free PSD files. Use it in your design freely.

Monet is one of material UI Kit which has saturated package and high quality elements.
Reach your goal before your deadlines with this awesome Deadline UI kit. This material UI kit is so clean, stylish and clear. Free for Personal and Commercial use. This Deadline UI Kit was designed by Rajesh Rajput.